God, Friend of Silence and Solitude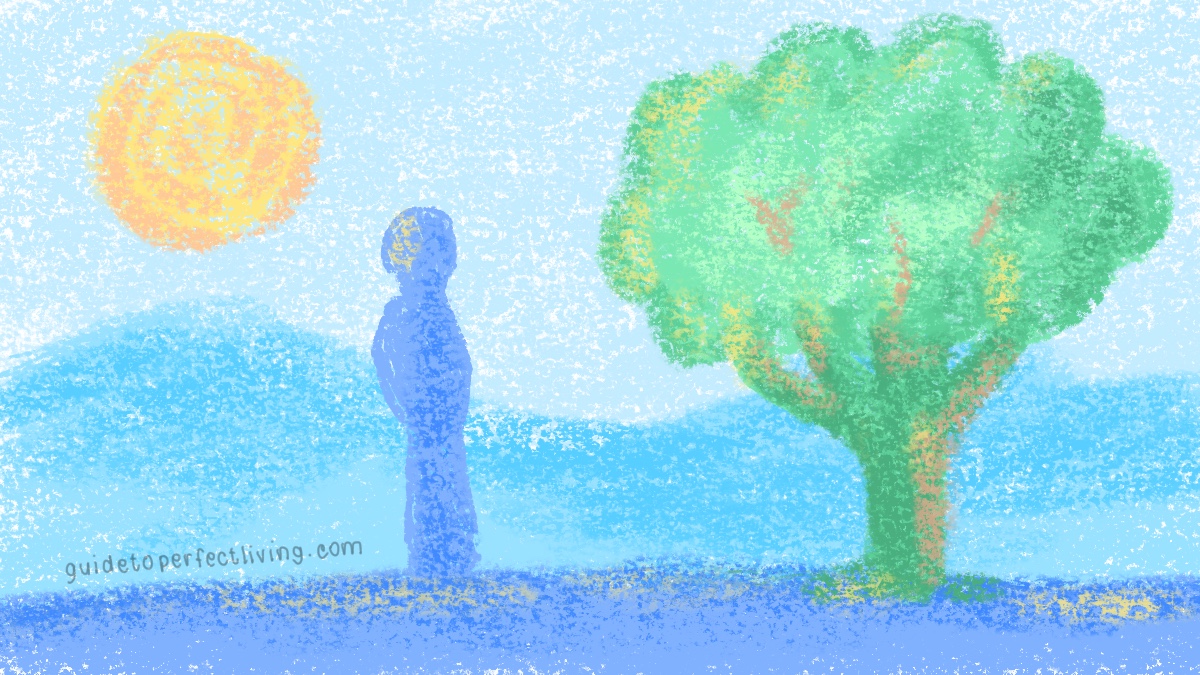 "But the LORD is in his holy temple; let all the earth be silent before him."
~ Habakkuk 2:20
"We need to find God and God cannot be found in noise and restlessness. God is the friend of silence."
~ Mother Teresa
"There are times when solitude is better than society, and silence is wiser than speech."
~ Charles Spurgeon
SACRED SCRIPTURE is one of the main sources of God's revelation to mankind. And we can also discover revelation that silence and solitude may bring.
Apparently, to know the revelation that the Scripture offers, we must expose ourselves to Scripture. Similarly, to know the revelation that silence and solitude offer, we must first attain the same.
Interestingly, in the Old Testament, there were instances of revelation from God in silence and solitude to His prophets or servants; who are mostly ordinary and sinners too, like all of us. As the Scripture affirmed, "For all have sinned and fall short of the glory of God." (Romans 3:23)
At-a-glance, let us reflect on two – of the few – servants of God, who deeply observed silence and solitude; thereby received respective revelations to accomplish their mission.
Moses met God, who spoke to him face to face, in silence and solitude
Now Moses used to take a tent and pitch it outside the camp some distance away, calling it the "tent of meeting." As Moses went into the tent, the pillar of cloud would come down and stay at the entrance, while the Lord speak with Moses. The LORD would speak to Moses face to face, as a man speaks with his friend. ~ (Exodus 33:7, 9, 11)
Elijah met God, who also spoke to him, in silence and solitude
He said, "Go out and stand on the mountain before the Lord, for the Lord is about to pass by." Now there was a great wind, so strong that it was splitting mountains and breaking rocks in pieces before the Lord, but the Lord was not in the wind; and after the wind an earthquake, but the Lord was not in the earthquake; and after the earthquake a fire, but the Lord was not in the fire; and after the fire 'a sound of sheer silence.' When Elijah heard it, he wrapped his face in his mantle and went out and stood at the entrance of the cave. Then there came a voice to him that said, "What are you doing here, Elijah?" He answered, "I have been very zealous for the Lord, the God of hosts." ~ (1 Kings 19:11-14 NRSV)
Jesus Prayed in Silence and Solitude
"Find rest, O my soul, in God alone."
~ Psalm 62:5
As we all knew, in the New testament, Jesus is the paragon of prayer. Let us review few Scriptural passages provided herein below:
"Jesus often withdrew to lonely places and prayed." ~ (Luke 5:16)
"Jesus, knowing that they intended to come and make him king by force, withdrew again to a mountain by himself." ~ (John 6:15)
"Very early in the morning, while it was still dark, Jesus got up, left the house and went off to a solitary place, where he prayed." ~ (Mark 1:35)
"Jesus went out to a mountainside to pray, and spent the night praying to God. ~ (Luke6:12)
When Jesus heard what had happened, he withdrew by boat privately to a solitary place." ~ (Matthew 14:13)
"At once the Spirit sent [Jesus] out into the desert, and he was in the desert forty days, being tempted by Satan." ~ (Mark 1:12-13)
"One day Jesus was praying in a certain place. When he finished, one of his disciples said to him, 'Lord, teach us to pray, just as John taught his disciples. ~ (Luke 11:1)
Jesus' Disciples Joined Him in Silence and Solitude
"Be still and know that I am God."
~ Psalm 46:10)
"Jesus took with him Peter, James and John the brother of James, and led them up a high mountain by themselves. There he was transfigured before them. His face shone like the sun, and his clothes became as white as the light."
~ (Matthew 17:1-2)
"Because so many people were coming and going that they did not even have a chance to eat, Jesus said to his disciples, 'Come with me by yourselves to a quiet place and get some rest.' So they went away by themselves in a boat to a solitary place."
~ (Mark 6:31-32)
Jesus' Disciples Prayed in Silence and Solitude
"You can get help from teachers, but you have to learn a lot by yourself, sitting alone in a room."
~ Dr. Seuss
At-a-glance, let us also reflect on two of the trusted disciples of Jesus, namely, Peter and John; who prayed – in silence and solitude – to accomplish their mission respectively.
"About noon the following day as they were on their journey and approaching the city, Peter went up on the roof to pray." ~ (Acts 10:9)
"I, John, your brother and companion in the suffering and kingdom and patient endurance that are ours in Jesus, was on the island of Patmos because of the word of God and the testimony of Jesus. On the Lord's Day I was in the Spirit, and I heard behind me a loud voice like a trumpet." ~ (Revelation 1:9-10)
Everyone Is Also Invited to Silence and Solitude
"Silence is the great revelation."
~ Lao-Tse
"Listen to silence. It has so much to say."
~ Rumi
Human beings, crowned by God with glory and honor (Psalm 8:5), are God's masterpiece. (in progress?) Ephesians 2:10 (NLT). If so, everyone is also invited to silence and solitude. God, however, has given us the freedom if we will respond to His invitation.
In harmony, a spiritual book entitled, Sadhana (A Way to God), Anthony de Mello SJ revealed that – on Awareness – "Riches of Silence" is the number 1, among 47 spiritual exercises; that can be cultivated by everyone.
Generally, the experience of people who attempt exercise on silence is infinitely varied. Most people discover that it is something they are not accustomed to; and seems a deafening, burdensome, boring or frightening moment. Hence, they withdraw sooner.
Conversely, what is encouraging is the awareness of revelation brought by silence. Mental wandering, for instance, is a revelation that one has a small degree of silence. It is normal. Hence, just "observe" whatever arises from your thought. Do not try to suppress, avoid or escape from it. The important thing is that you become aware of this revelation.
As silence grows, it will reveal to you more and more about yourself. That is its first revelation : your "self." And you will experience change. You will also discover that revelation is not knowledge, but a mysterious power that brings transformation. As Lao Tzu aptly said, "Knowing others is wisdom, knowing yourself is enlightenment."
Mystery Revealed in Silence and Solitude
"We live, in fact, in a world starved for solitude, silence, and private: and therefore starved for meditation and true friendship."
~ C.S. Lewis
Continually, one has to cultivate the so-called "inner" silence and solitude; to harvest rare spiritual benefits. For instance, eventually there will be no difference wherever we may be; whether in a quiet or crowded place.
Daily, then, have a prime time and conducive place. Take a comfortable posture and close your eyes. You may start from 10 minutes to, eventually, maximum of 30 minutes.
You may utilize one of your physical senses to prepare your mind in a relax or silent mode; for flash or inspiration may be revealed. But don't seek for anything sensational. Using your mind will pressure or strain your thought. Otherwise, it may lead you to fantasy.
Be aware. Listen to every sound you hear. Or, observe your breath as you inhale and exhale. Or, feel your clothes touching your body; your thighs, buttocks and back pressing against the chair and its back, and your feet touching the shoes. Just do it repeatedly.
Ultimately, the apex of solitude – in spiritual realm – is to be alone with God completed by silence. And the most defining moment is doing nothing in the presence of God. Or, just listening to and being with God, as what Mary did in the presence of Jesus. The Scripture provides, "Mary, who sat at the Lord's feet listening to what He said." (Luke 10:39)
The same solitude temporarily prevents us from human interaction, and with other creatures. So that, freed from all, we can truly enjoy the glory of being alone – with God.
Paul Tilt declared, "Language has created the word 'loneliness' to express the pain of being alone. And it has created the word 'solitude' to express the glory of being alone."
Thomas Edison complemented, "The best thinking has been done in solitude. Albert Einstein expounded, "The monotony and solitude of a quiet life, stimulates the creative mind."
An unknown thinker interjected, "Inner solitude – in a mystical journey – is the diadem of spirituality, wherever we may be."
Paul attested, "Surely you have heard about the administration of God's grace that was given to me for you, that is, the mystery made known to me by revelation, as I have already written briefly." (Ephesians 3:2~3)
Finally, Baltasar Gracian S.J. revealed a – scarcely thinkable – mystery, "He that can live alone resembles the brute beast in nothing, the sage in much, and God in everything."