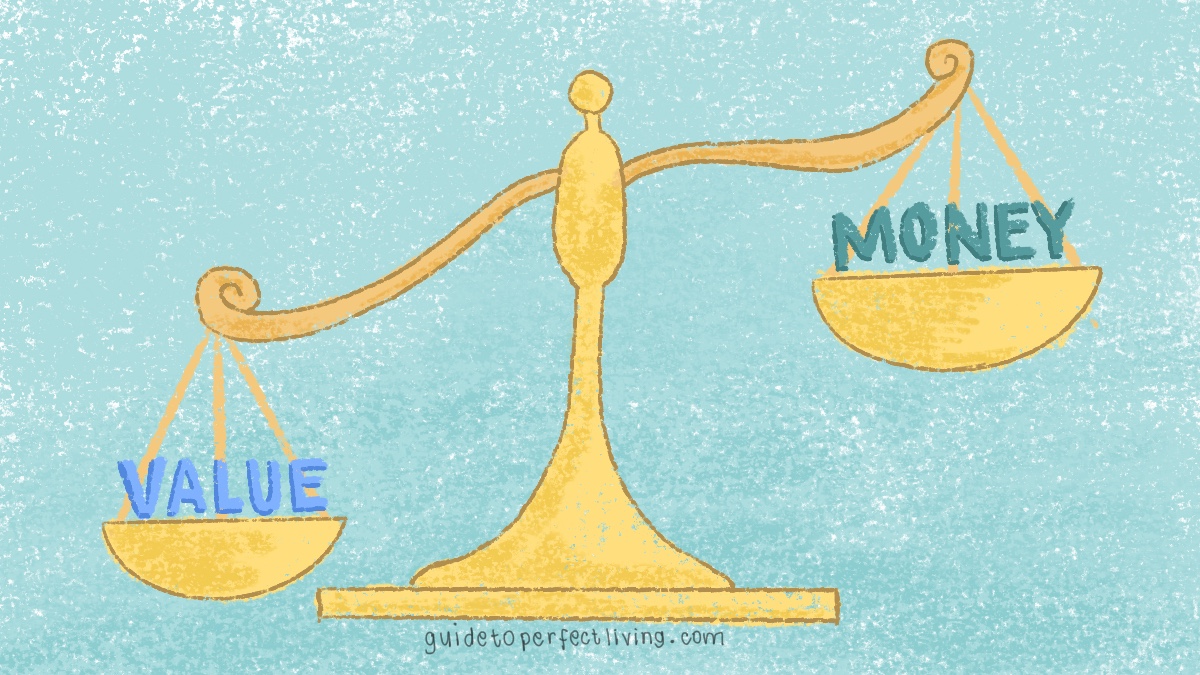 "Blessed is the one who does not walk in step with the wicked or stand in the way that sinners take or sit in the company of mockers, but whose delight is in the law of the Lord, and who meditates on his law day and night. That person is like a tree planted by streams of water, which yields its fruit in season and whose leaf does not wither— whatever he does prospers."
~ Psalm 1:1-3
"Blessed are those who trust in the Lord and have made the Lord their hope and confidence. They are like trees planted along a riverbank, with roots that reach deep into the water. Such trees are not bothered by the heat or worried by long months of drought. Their leaves stay green, and they never stop producing fruit."
~ Jeremiah 17:7-8
AS WE ALL KNEW, God created our first parents in His own image; and were "free" to eat all fruits of every tree except the forbidden one, in the garden of Eden.
The Scripture provides, "So God created man in his own image, in the image of God created he him; male and female created he them." (Genesis 1:27 KJV)
"And the Lord God took the man, and put him into the garden of Eden to dress it and to keep it. And the Lord God commanded the man, saying, Of every tree of the garden thou mayest freely eat: But of the tree of the knowledge of good and evil, thou shalt not eat of it: for in the day that thou eatest thereof thou shalt surely die. (Genesis 2:15~17 KJV)
The foregoing passage seems to imply that if the first parents of mankind – Adam and Eve – obeyed God in their lifetime, they would enjoy lasting divine providence. Regrettably, they disobeyed God. Thus, they were no longer allowed to freely eat food but compelled to toil until death.
The Scripture again provides, "By the sweat of your brow you will eat your food until you return to the ground, since from it you were taken; for dust you are and to dust you will return." (Genesis 3:19)
Interestingly, however, because of God's unconditional love, He again initiated to restore mankind to prosperity; which was the original purpose of their creation.
Sad to say, only few people knew this truth and responded to God. Hence, many remain in the desperation of severe poverty. As Henry David Thoreau observed, "Most men lead lives of quiet desperation, and go to the grave with the song still in them."
Each one, then, has to respond on God's purpose of prosperity. The Scripture affirms, "The Lord will fulfill His purpose for me." (Psalm 138:8)
A requisite is to submit and reconcile with God. As an unknown spiritual learner reminds, "Submit to God and be at peace with him, in this way prosperity will come to you."
Recognize First God And His Decrees
"But seek first his kingdom and his righteousness, and all these things will be given to you as well."
~ Matthew 6:33
After the downfall of Adam and Eve, succeeding generations suffered. But, as mentioned earlier, God again initiated to restore mankind to prosperity.
Many people, however, do not recognize the Creator; and so, God patiently reminds, "I am your Creator. You were in my care even before you were born." (Isaiah 44:2)
This adamant attitude of man – of turning away from God and His decrees – started even at the time of our ancestors. Still, God is always waiting that we return to Him.
The Scripture provides, "Ever since the time of your ancestors you have turned away from my decrees and have not kept them. Return to me, and I will return to you," says the Lord Almighty."But you ask, 'How are we to return? (Malachi 3:7)
More so, God surprisingly revealed that mankind rob Him; by not giving back all the tithes and offerings. Hence, they were – and their whole nation – under a curse.
The Scripture again provides, "Will a mere mortal rob God? Yet you rob me. "But you ask, 'How are we robbing you?' "In tithes and offerings. You are under a curse—your whole nation—because you are robbing me." (Malachi 3:8-9)
Interestingly, God resolved the foregoing situation by telling people to bring their tithes (ten percent of income, big or small) into the storehouse; to support respective churches that we belong to.
In return, God promised to pour out so much blessing; or, better yet, would restore mankind to prosperity, if they will faithfully comply to His decree.
The Scripture has sustained, "Bring the whole tithe into the storehouse, that there may be food in my house. Test me in this," says the Lord Almighty, "and see if I will not throw open the floodgates of heaven and pour out so much blessing that there will not be room enough to store it." (Malachi 3:10)
If you noticed, God even challenges mankind to "test" Him, by giving back the whole tithe; which also seems to imply we recognize God.
Perhaps, many people have not yet discovered God's way to prosperity – through "tithing." Or, if they knew about it, they lack the trust to obey concretely.
If so, God's promise of blessing shall be fulfilled. As the Scripture affirmed, "So is my word that goes out from my mouth: It will not return to me empty, but will accomplish what I desire and achieve the purpose for which I sent." (Isaiah 55:11)
Be Faithful In Little Things
"If you are faithful in little things, you will be faithful in large ones. But if you are dishonest in little things, you won't be honest with greater responsibilities."
~ Luke 16:10
Please be mindful that we are only "stewards" of our worldly possessions; because – in the truest sense – God is the absolute real owner. He just gave us the chance to manage or handle the temporal things He entrusted to us.
If we are aware of this foregoing truth, we would be faithful in handling financial matters, even to its little details; until, gradually, we will be entrusted of bigger ones.
If you noticed, almost in all normal or natural courses of life, people seem to start small, before handling bigger undertakings.
In any job or work, for instance, normally it starts from lower position before going up to higher ones. It depends on one's capacity, efficiency, diligence, hard-working attitude and – above all – faithfulness, just to name a few.
In short, if a person is faithful or trustworthy in handling small things, surely, he will be given the chance to handle bigger things.
As Robert Collier simply but aptly put it, "Success is the sum of small efforts, repeated day in and day out. Work hard and be faithful with little things, and then you will be ready to be handed the bigger things."
Similarly, if we are faithful in handling small earnings, gradually, we will be given the chance – by God – to be entrusted with bigger ones. And if we keep on passing the tests of faithfulness, God may further orchestrate things in our favor; so that prosperity will come to us, sooner than later?
More so, if faithfulness becomes a pattern or norm of our family, it may catapult us to perpetuating prosperity; leaving our succeeding generations rare beneficial legacy. Mother Teresa, then, seriously advises, "Be faithful in small things because it is in them that your strength lies."
Please be mindful, however, that practicing God's way to prosperity has to undergo a natural process or marathon type of financial journey.
We should not conform, therefore, to the pattern of this world of getting-rich-quick scheme or sprint type of acquiring wealth. As an unknown spiritual learner aptly said, "Wealth acquired quickly, may be lost easily."
The Scripture complemented, "Do not conform to the pattern of this world, but be transformed by the renewing of your mind." (Romans 12:2)
Prioritize Value Over Money
"Give a man a fish and you feed him for a day. Teach a man to fish and you feed him for a lifetime."
~ Chinese Proverb
Russell H. Conwell, Founder of Temple University and Baptist Minister, Lawyer, International Journalist and Author of the bestselling book entitled : Acres Of Diamonds, has a profound and serious advice:
"It is no help to your children to leave them money, but if you leave them education, Christian and noble character, wide circle of friends, an honorable name, it should have better than they should have money. If you have inherited money, don't regard it as help. It will curse you through the years, and deprive you of the very best things of human life."
If you noticed, Russell H. Conwell, as a baptist minister and lawyer, seemed gifted with faith and reason, respectively; for his perception implies a contemplated truth.
Timely, John Paul II – deeply spiritual and brilliant Pontiff – said, "Faith and reason are like two wings, on which the human spirit rises to the contemplation of truth."
To highlight, it is so interesting to know that – according to Russell H. Conwell – inherited money should not be regarded as help, but it will curse the heir or receiver through the years; and be deprived of the very best things of life.
In other words, wealth that just seems to fall into your lap, without personal effort, know-how and experience, is a clear deprivation of the essentials of life.
As Henry David Thoreau profoundly remarked, "Wealth is the ability to fully experience life."
It seems to imply, then, that the journey towards prosperity is an endeavor that one has to "personally" explore or discover.
More so, to temper our worldly desires, the renowned Albert Einstein suggested, "Try not to become a man of success, but rather try to become a man of value."
Sad to say, many people are not aware of the foregoing perception.
It is part of our social duty, then, to reveal to others of their own hidden riches. For it is the greatest good we can do for them; far and beyond than sharing our own.
As Benjamin Disraeli aptly reminds,"The greatest good you can do for another is not just share your riches, but to reveal to him his own."
Finally, the Scripture further reveals, "Blessed are you who hunger now, for you will be satisfied. Blessed are you who weep now, for you will laugh." ~ Luke 6:21