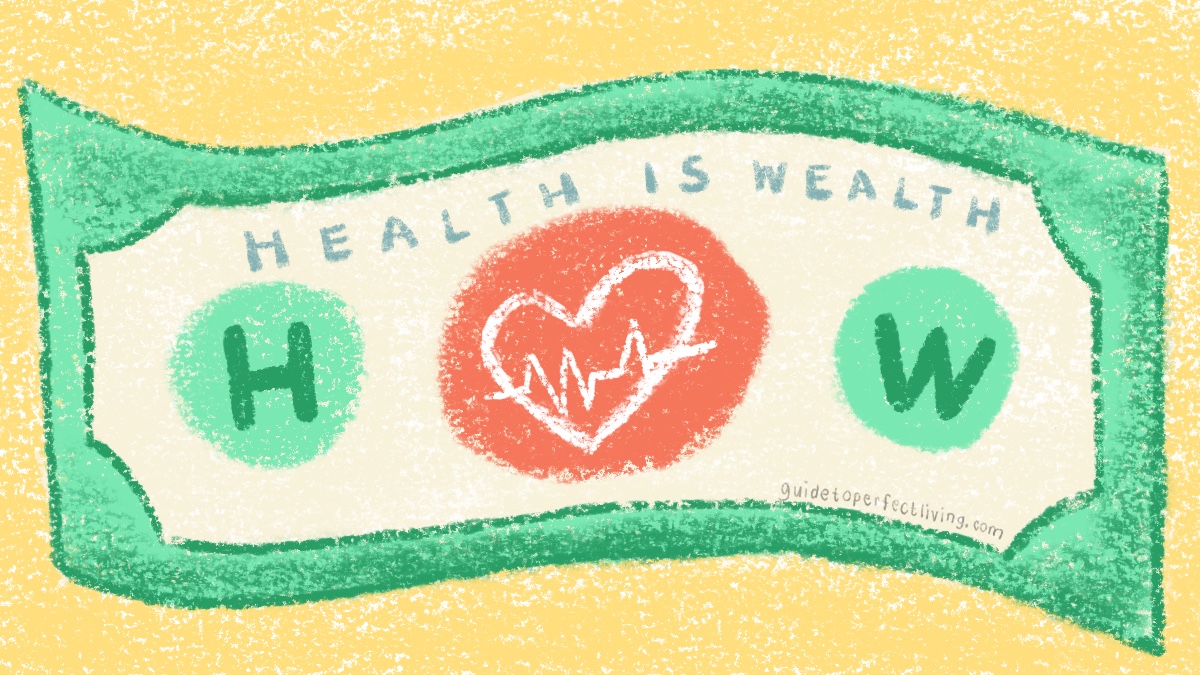 "The first wealth is health."
~ Ralph Waldo Emerson
"The greatest wealth is health."
~ Publius Vergilius Maro (Virgil)
ACCORDING TO SOME STUDIES, genes are responsible for only 10 percent of diseases. The remaining 90 percent are nutrition related.
In other words, the genes in our cells maybe influenced by nutrients – released from foods – leading to changes in the way the genes function. In short, nutrition may alter genes.
Thomas Edison once remarked, "The doctor of the future will no longer treat the human frame with drugs, but rather will cure and prevent disease with nutrition."
Harmoniously, emerging science also shows that health can be rapidly altered – for better or for worse – based on diet or eating habits.
Diet, then, seems to be the easiest, fastest and most effective way to improve and optimize health. Chinese proverb augmented, "He who takes medicine and neglects to diet wastes the skill of his doctors."
In retrospect, during primeval era, people eat natural traditional foods, due to the absence of complex modern technologies.
The foregoing brief insight may imply that ancient people were physically strong, vigorously fit and healthy; and seem to enjoy longer life spans?
Conversely, in modern digital era, nutrition and health experts continue to explore or discover alternative foods – as remedies – to sustain peoples' health and live longer.
Some alternative processed foods, however, may result to harmful manifestations in the human body, due to artificial components, such as: preservatives, chemicals, and the like.
Eating, then, of processed foods, whenever possible, must be restricted; if not – on rare circumstances – minimized; except, naturally or organically processed ones.
The good news is – in raising our level of awareness – we have a great degree of control over our health destiny, to sustain a healthy lifestyle.
If so, we may – gradually – live life to the fullest and live longer; while – purposefully –serving our fellow human beings; by using our God-given time, talent and/or treasure.
Mahatma Gandhi, known for Indian independence and non-violent resistance, is then correct when he said, "It is health that is real wealth and not pieces of gold and silver."

Natural Or Healthy Option
"You don't need a silver fork to eat good food."
~ Paul Prudhomme
"Let food be thy medicine, and medicine be thy food."
– Hippocrates
Many experts on health and nutrition advice that – if possible – the major part of our diet should be fish, fruits and vegetables.
Fish are excellent sources of protein, a nutrient primarily needed by the human body; for growth and maintenance of tissues, and other health benefits.
Moreover, some are rich in natural fish oil or omega 3, and other minerals most beneficial to health; but, usually, low in fat.
Nature-fed fish taken from ocean, rivers or lakes are good sources of supply. Conversely, artificial-fed fish should be restricted or, at least, minimized; except those natural or organic-cultured ones.
Incidentally, in ancient times, some seafoods or crustaceans were categorized as unclean, such as: crabs, lobsters, shrimps and various of shells, among others.
Crustaceans and shells are considered scavengers, garbage collectors or vacuum cleaners of the sea.
Interestingly, modern science also found out that many of these aforesaid seafoods or crustaceans have higher toxicities; which, apparently, are harmful to health.
While fish, as mentioned earlier, should be one of the major parts of diet, meat is also one of the primary sources of complete protein; and, likewise, other healthy benefits too.
We may, then, opt to eat meat of nature or grass-fed land creatures, such as : beef, lamb, goat, free-ranged chicken, turkey, ducks, just to mention a few.
The foregoing land creatures, however, should be consumed in moderation, to prevent adverse health effects. As Desiderius Erasmus seriously reminds, "Prevention is better than cure."
Needless to say, "fresh fruits" must preferred to be consumed, than preserved ones. Also, those harvested on soil, such as : "organic or natural-grown vegetables" and "root crops" are healthy to eat too.
Please be reminded, however, that human beings were created not only to eat and just exist; but, rather, for a purposeful living – that each one should discover. As Socrates, briefly but aptly advices, "Eat to live, not live to eat."
Foods Affect Mind And Emotion
"Man is what he eats."
~ Ludwig Andreas Von Feuerbach
"Tell me what you eat, and I will tell you what you are".
~ Jean Anthelme Brillat-Savarin
Apparently, if we eat healthy foods, we – precisely – become healthy. Conversely, if we eat unhealthy foods, we become unhealthy. It's just a simple matter of law of cause and effect; or, the so-called law of the farm: "What we sow, we reap."
Some studies also disclosed that the foods we eat, become part – not only of the outer fabric of our body but – of our mental and emotional wellness as well.
The book entitled: Your Miracle Brain, Jean Carper, author and leading authority on health and nutrition, reveals the nutritional secrets that can unlock the brain's full intellectual and emotional potential.
Interestingly, according to the aforesaid author, our brain is a growing, changing organ; and we can greatly improve the very structure, wiring, and functioning of our brain cells by eating right foods.
As highlights, "fish eaters," for instance, "stay smarter longer;" and, "eating of fruits and vegetables will save our brain." These are just few specific healthy brain benefits of eating fish, fruits and vegetables.
Moreover, some research and studies also found out that rates of depression, seasonal affective disorder, anxiety, and other mental illnesses are on the rise; especially among non-isolated populations. Suicide rates have also increased over the past several decades.
Some health and nutrition experts, then, opined that : "The decline in mental and emotional wellness, may be the result of – or connected with – the disappearance of natural traditional healthy diet."
To reiterate, generally, most nature-fed land and water creatures – intended for man's consumption – are healthy to eat; except, some that were specifically mentioned earlier, namely: crustaceans and various shells, and the like.
Conversely, foods that are artificially processed would create unhealthy effects; except, naturally or organically-processed ones.
On a serious note, whenever artificially-processed foods are consumed, harmful artificial chemicals and additives are transferred into human bodies; resulting to its early deterioration; including mind and emotion.
We should, therefore, continue to discover natural foods that would benefit not only our bodies, but also our mental and emotional wellness. As William Shakespeare profoundly complemented, "Our bodies are our gardens – our wills are our gardeners.

Health Has Spiritual Linkage Too
"Diseases of the soul are more dangerous and more numerous than those of the body."
~ Cicero
"The biggest disease today is not leprosy or tuberculosis, but rather the feeling of being unwanted."
~ Mother Teresa
Let's try to dig deeper.
The book entitled: Awaken The Healer In You, Bo Sanchez, the author, writes:
"85 percent of man's diseases are caused of emotional roots and spiritual problems; while only 15 percent come from a lack of nutrition, a lack of sleep, a lack of oxygen, a lack of sunlight and a lack of exercise."
Sad to say, on the one hand, in the Old Testament, it seems that "poverty and sickness are repercussions or effects of sin." In other words, if a person commits a sin or disobeys God, poverty and/or sickness would – definitely – be the consequences. As the Scripture provides in Genesis 3:17-19 and Deuteronomy 28:15-22.
Moreover, if sin is committed directly against God, then gravity would seem so heavy; that the effect of punishment is extended up to the third and fourth generation.
The scripture explicitly provides, "For I, the Lord your God, am a jealous God, punishing the children for the sin of the parents to the third and fourth generation of those who hate me." ~ Exodus 20:5 (NIV)
Interestingly, on the other hand, in the New Testament, the Restorer and Savior, recognized by Christians, is full of mercy and compassion; depending on the intensity of faith in Him.
At-a-glance, the scripture evidently disclosed a relevant beautiful story as regards "health restoration, through an expectant faith of a believer:"
And a woman was there who had been subject to bleeding for twelve years. She had suffered a great deal under the care of many doctors and had spent all she had, yet instead of getting better she grew worse. When she heard about JESUS, she came up behind him in the crowd and touched his cloak, because she thought, "If I just touch his clothes, I will be healed." Immediately her bleeding stopped and she felt in her body that she was freed from her suffering. ~ Mark 5:25-29 (NIV)
If a person, then, is stricken by a disease – specially a severe kind – aside from medical remedies, it seemed a prompting for an introspection or a thorough self-examination. As Socrates strongly reminds, "The unexamined life is not worth living."
Truly, therefore, health is wealth. More so, if the wholeness of man – body, mind, and spirit – is continuously nourished. As Plato aptly and profoundly put it, "The part can never be well unless the whole is well."