Reading Cultivates The Mind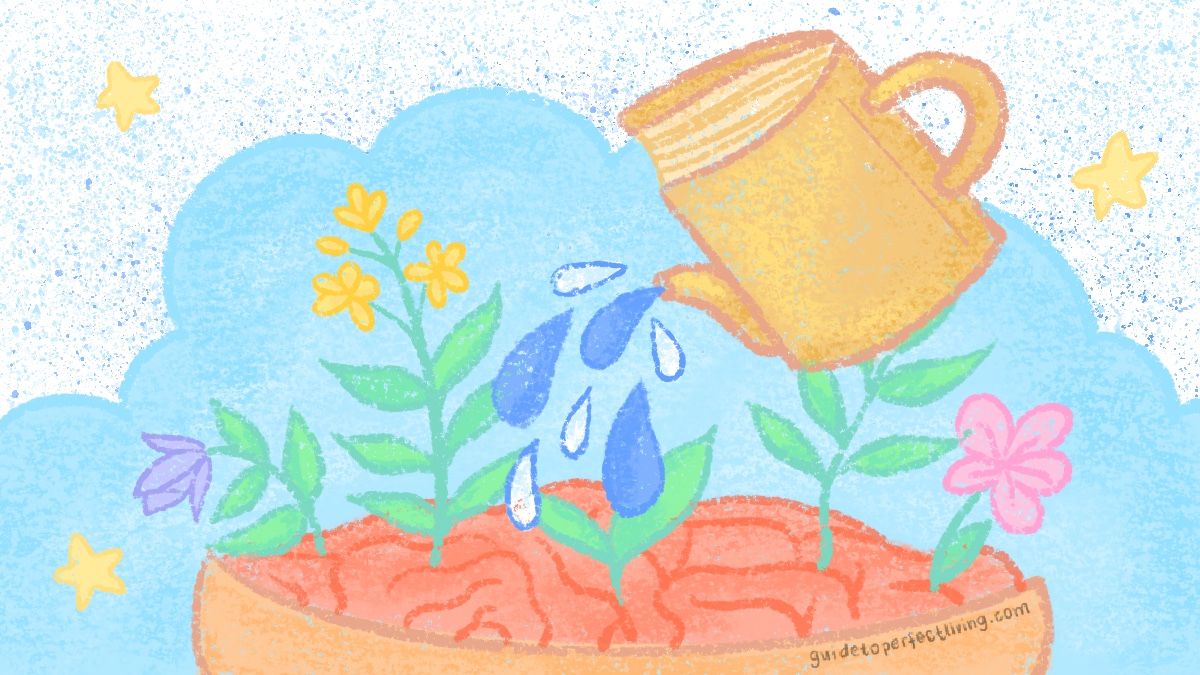 "Cultivation to the mind is as necessary as food to the body."
~ Marcus Tullius Cicero
"If we encounter a man of rare intellect, we should ask him what books he reads."
~ Ralph Waldo Emerson
READING IS THE BEST WAY to cultivate one's mind. In fact, it is – specifically – a qualifying method to enhance vocabulary and grammatical proficiency; and one of the quickest ways to secure and assimilate new information.
Studies disclosed that reading extends the longevity of the mind; prevents dementia, senility or mental atrophy.
Voracious readers likened the brain to a muscle that needs exercise; to become more powerful and strong. In other words, the more we read the easier it is for us to become more analytical, productive and – most of all – creative.
Dr. Seuss revealed, "The more that you read, the more things you will know. The more that you learn, the more places you'll go."
While we spend time reading the writings of exemplary leaders, thinkers, writers and the like, we are being transformed into – or influenced by – their way of thinking.
The foregoing perception is a process of the so-called human symbiotic relationship; or, commensalism – in particular – where one is depending on the other.
If so, we may fully grasp what Ralph Waldo Emerson briefly but profoundly declared, "If we are related, we shall meet."
Moreover, all, if not most, of the exemplary personalities are reflective and profound in their insight or perception; and they see the glass half full, than half empty.
In short, they see beauty rather than the contrary. As Margaret Wolfe Hungerford, the first person to use this phrase, complemented, "Beauty is in the eye of the beholder."
Martin Luther King, Jr., for instance, once remarked, "We must accept finite disappointment, but never lose infinite hope."
Mahatma Gandhi, broadly sustained, "You must not lose faith in humanity. Humanity is the ocean; if few drops to the ocean are dirty, the ocean does not become dirty."
It seemed imperative, then, that we befriended the foregoing exemplary personalities; and read their quality-content materials.
Charlie Jones forecasted, "You will be the same person in five years as you are today, except for the people you meet and the books you read."
Wise People Are Readers
"The wise have a solid sense of silence and the ability to keep storehouse of secrets. Their capacity and character are respected."
~ Baltasar Gracian
Wise people read a lot; yet, consider themselves – in constant changes – as learners, rather than learned. Hence, they will inherit the earth.
Eric Hoffer aptly said, "In times of change, the learners will inherit the earth. While the learned find themselves beautifully equipped to succeed in a world that no longer exist."
For them, there's no better way for a continuing mental cultivation except through habitual reading; specially from leaders, thinkers and writers who walk their talk.
They have, therefore, clearer perception and see comprehensively every issue of life; and, in silence, treasure the same in their storehouse of secrets.
Scriptural advice comes with a caveat, "Be careful, then, how you live – not as unwise but as wise, making the most of every opportunity, because the days are evil." ~ Ephesians 5:15-16
Wealthy People Are Readers
"Wealth is the slave of a wise man. The master of a fool."
~ Lucius Annaeus Seneca
Wealthy people have also a continuing-mental cultivation through reading; which is one of the essential reasons that brought them enormous wealth.
William Henry Gates III an American business magnate, investor, philanthropist, co-founder of Microsoft Corporation, and the richest person in the world as of Nov. 15, 2019, with a net worth of $110 billion, according to the Bloomberg Billionaires Index, reads 50 books per year.
Warren Buffett an American business magnate, investor, philanthropist, chairman and CEO of Berkshire Hathaway, and the fourth wealthiest person in the world as of December 2019, with a net worth of US$86 billion, spends five to six hours a day, reading 5 newspapers and 500 pages of corporate reports.
Interestingly, although many wealthy people desire to accumulate their wealth, yet, some of them have been living in a calm and modest lifestyle.
Albert Einstein once remarked, "A calm and modest life brings more happiness than the pursuit of success combined with constant restlessness."
Pope Francis simply complemented, "Money has to serve, not to rule."
Leaders Are Readers
"Not all readers are leaders, but all leaders are readers."
~ Harry S. Truman
Great leaders in human history were enthusiastic as regards reading. They value every precious moment; and strive to improve as they reflect on the books they read. They draw inspiration from their model leaders to further their cause.
Some leaders who are truly readers can even integrate spiritual and secular realms; while other leaders opt to focus on the former or the latter.
Thomas Aquinas, for instance, the deeply spiritual and brilliant church leader, cautioned, "Beware of the person of one book." Thomas Jefferson, his namesake, the great political leader, revealed, "I can not live without books."
Moreover, they are encouraged by the continuing information from reading; which catapulted them to become more effective leaders, in their respective field of expertise.
A person, therefore, who is a habitual reader is the best leader; while passing the same paradigm to succeeding generations. As Jones Toledo magnanimously declared, "What I want for myself, I want for everybody."
Writers Are Readers
"Reading makes a full man; conference a ready man; and writing an exact man."
~ Sir Francis Bacon
All, if not most, great writers are habitually voracious readers. Some reached a point in their lives that they found themselves started jotting down few lines; and, eventually, developed their passion in writing.
It seems that a spark from within them enkindled into a blazing fire, which can no longer be contained; thus, prompted them to write.
In other words, readers – who become writers – have something within, which needs to be shared. An adage aptly provides, "You cannot give what you do not have."
Vital few are destined to a higher calling; to contribute in making the world a better place to live with. Hence, great writers left a legacy as they ascended to immortality.
Benjamin Franklin suggested, "If you would not be forgotten, as soon as you are dead and rotten, either write things worth reading, or do things worth writing."
Albert Enstein – the genius – affirmed,"There comes a point in your life when you need to stop reading other people's book and write your own."
Commit A Time To Read
"A person who won't read has no advantage over one who can't read."
~ Mark Twain
Many people contend that – because of their busyness – they have no time to read. But – as we might noticed – people who are so busy seemed those who read more.
Most of them just started reading few pages; and, eventually, they reached a certain point when reading becomes a habit.
Spend at least 30 minutes a day, giving your full attention in reading; and focus on deliberate learning.
Victor Hugo once remarked, "To learn to read is to light a fire; every syllable that is spelled out is a spark."
If so, eventually, it becomes a habitual reading; and you will read more than what you expected. It's not too late, therefore, to start reading.
William Shakespeare encourages, "If there's a good will, there's great way."
Read Quality-Content Materials
"You are what you read."
~ Eskimo Valtaoja
Sometimes, in reading books, you may have an idea of its content through its title or cover, but not all the time. An idiom affirms, "Do not judge a book by its cover."
Do not read any book, then, without first scanning even the table of contents. More importantly, select credible and proven authors in their field of expertise – which suitably fits your interest or passion.
Simply said, the world is offering "read-all-you-can" banquet. You need, however, to be cautious in selecting writers and reading materials, as earlier mentioned.
In summary, reading books is just like eating foods. Needless to say – basically – reading cultivates the mind, while eating nourishes the body.
Finally, reflecting is an important part of learning. You may keep a journal and write your reflections on what you've read; while having your dictionary too.
Edmund Burke reminds, "To read without reflecting is like eating without digesting."